Our newest children's books… click on an image to request a title!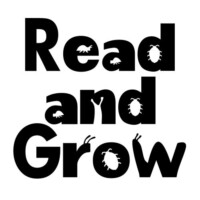 Are you a listener? Then it's time to Read and Grow! Birth and up can join this program by picking up a folder in the youth services area, adding their name to a caterpillar on our wall, and watch your caterpillar grow as you read together with your grown-ups, friends, and family! Earn prizes along the way, from stickers to a special reading bag.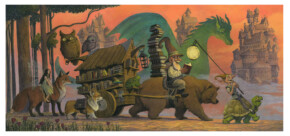 Are you an independent reader? Then get ready to be a Reading Explorer! Kids of all ages who are reading on their own, or with a little help, can join this program by picking up a folder in the youth services area. As you fill in the reading challenges, you'll earn a cool reading bag and then be able to choose iron-on patches for your bag and free books.
Reading Colors Your World

A monthly collection of the best writing and art of Elkhorn students from preschool to middle school. Available to the public in the library each month, located above the early readers.
Submission guidelines
Who can submit?
– Kids in preschool through middle school.
What can they submit?
– Art, including photographs, and writing, both fiction and nonfiction. All submissions should fit
on an 8×11 sheet of paper and be no more than 10 pages long.
How do you choose what is included?
– Library staff will review submissions for quality, appropriate content, and space.
Don't forget to proofread, edit, and turn in your best work!
We cannot return your submissions, so make sure you submit a photo of your art or a copy of your writing.