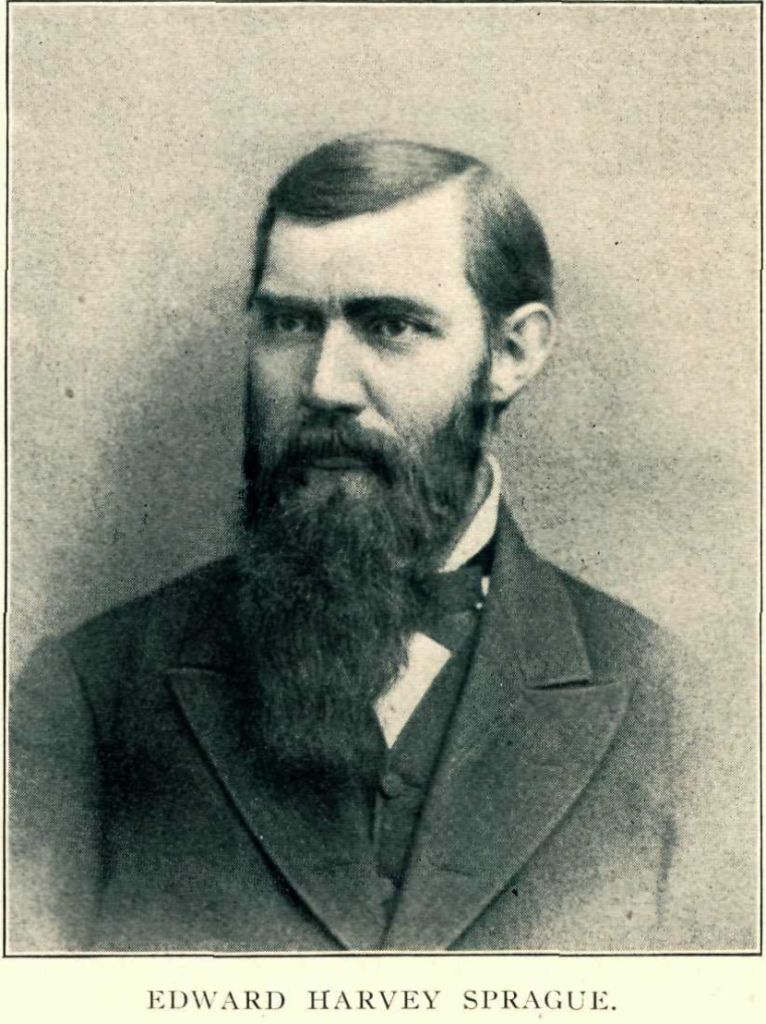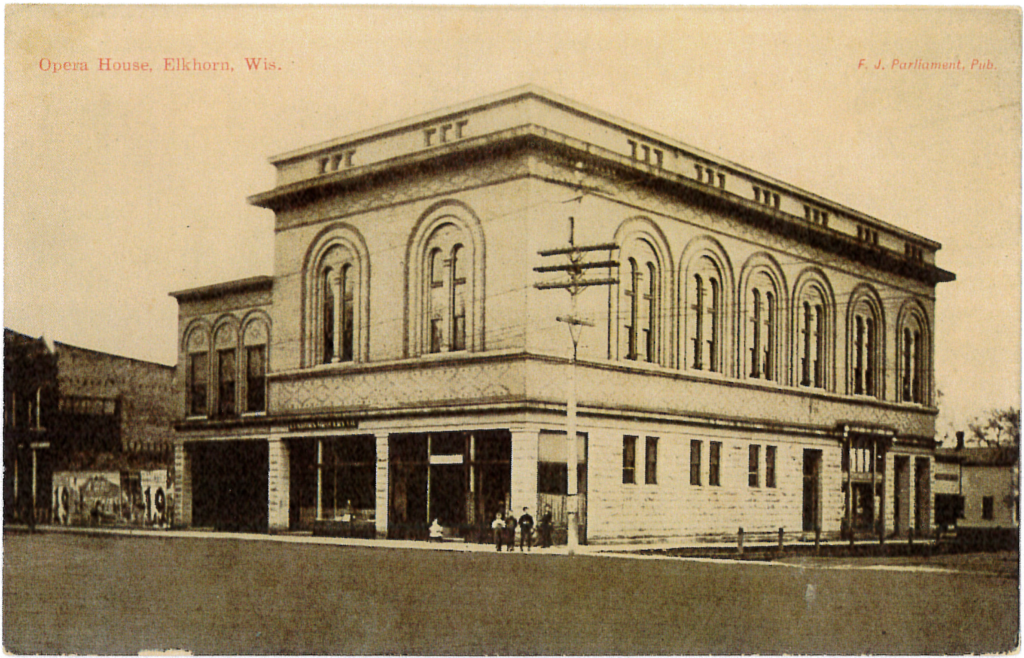 The first library in Elkhorn opened on September 2nd, 1901. It was founded through the efforts of local attorney and businessman Edward Harvey Sprague. Sprague named the new institution the Charles Edward Sprague Library in honor of his son, who passed away in 1892 at the age of 20. The library was located in an upper-floor annex adjoining  the newly constructed Sprague Opera House, an area that is now occupied by City Hall. The initial collection consisted of about 1,000 volumes, many of which were donated by Ely Dewing, one of the library's first board members, from the collection of his late brother Myron. This Dewing Collection, as it was known, has been a part of the library for our entire existence, and some of the books survive today in a special display case on the upper level of our library. A massive fire tragically destroyed the Opera House in 1925 and threatened to spread to the library, but brave citizens were able to evacuate most of the books to the nearby Elkhorn Independent Offices, where the library was able to operate until the annex was repaired.
William John Matheson was born in a house on the site of the present library on September 15, 1856. A chemist and businessman of great renown,  Mr. Matheson left Elkhorn and made his fortune in the East; however he never forgot his beginnings and he purchased the land of his birthplace in 1929 with an idea to create some sort of memorial to his late parents, Finlay and Anna Matheson.  His cousin and confidant, Elkhorn resident Lulu Matheson suggested that the construction of a new, modern library would be an ideal memorial to his parents, and of great benefit to the citizens of Elkhorn. He agreed and offered the property to the city for a new library building, as well as full funding to make this dream a reality.  He hired George Clinton Mackenzie, a New York architect of some repute and took a personal interest in all aspects of construction.  Sadly, both Mr. Matheson and Mr. Sprague died one year before the library was completed. The new library was dedicated on July 18th, 1931, with Lulu Matheson and other family members as guests of honor. The library board appointed Miss Mary Bray as our first librarian; we have honored her legacy by naming our research room after her. The Sprague Legacy lives on as well in this room, with a special commemorative plaque made at the time of the dedication honoring our first library, as well as a portrait of Charles Edward Sprague, its namesake,  being prominently displayed.
This 9,000 square foot building served the community well but was clearly outgrown by the 1980s. A 4,500 square foot addition was constructed in 1990 which was carefully planned to be in harmony with the original building. In 2004, the library opened the doors to a 14,000 square foot addition that included new space for the library and a new Elkhorn Community Center. Today our library has approximately 70,000 items including books, magazines, DVDs and CDs. In addition, patrons have access to over a million additional titles through the SHARE consortium.